An Islamic Conscience: the Aga Khan and the Ismailis
Documentary | 61 mins | 2008
For the past five decades the Aga Khan has been the spiritual leader and Imam of the Ismaili Muslims in a world that has changed dramatically. From the end of colonialism and the expulsion of the Asians in Uganda to the fall of the Iron Curtain and 9/11, the Aga Khan has struggled for a common humanity in a divided world. And the divides are not just East and West but also within the Muslim World itself. The Ismaili Muslims have been persecuted in the past and their history has shaped them and their philosophy. Who is the Aga Khan? Who are the Ismailis? And what do they have to say about our post 9/11 world? The Aga Khan vehemently says we are facing a clash of ignorance - not of civilizations or even of religions. As the first documentary on the Aga Khan in almost fifty years and with a rare and exclusive interview with him, this is the film that needed to be made.
Living Camera: Aga Khan
Documentary | 56 mins | 1961
Shot in the style of documentary verite, Living Camera: Aga Khan captures Prince Karim Aga Khan as the Imam of the Ismailis when he is just 25 years old and dealing with the challenges of being the new Imam. The film documents the young Karim as he steps out of the shadows to lead his community, traveling across Europe and Africa on work, spiritual and personal matters. This film was made in 1961 by the filmmaker Bob Drew and has virtually never been seen before till now.
Bismillah al-rahman al-rahim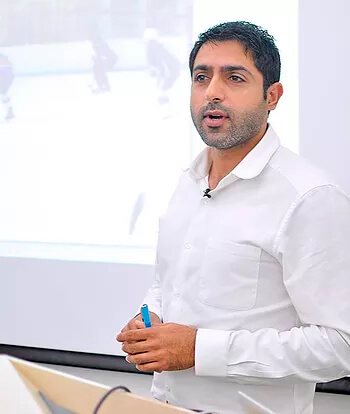 For many years, if not centuries, the religion and peoples of Islam have been presented to the world in most unacceptable terms. We have seen the faith of 1.5 billion people demonized by the media, cartoonists, irresponsible civic leaders, political commentators, and others who tend to be either cynical or politically-motivated, or simply uninformed. Like so many Muslims, I have watched with sadness and frustration while the public spotlight has shone on 'radical' and 'extreme' sections of the Muslim world. With the sea of opinions too often associating Islam with terrorism, 'backwardness', oppression of women, and authoritarian theocracies - the divides between the Muslim and non-Muslim world appear to be getting worse, not better.
Some years ago, I heard a Muslim leader say, "Stand up... Speak openly and frankly about what is our interpretation of Islam. Speak about the fraternity and the peace and the respect that we wish from society and we wish to offer society. Speak of the discipline, of the humility, of the care that Islam teaches us." With those words in heart, I faithfully believed it was time to make a documentary about Muslims who respect religious pluralism and live by the principles of peace, tolerance, compassion, generosity, dialogue and forgiveness, above all else. But I also wanted to make a film about Muslim leadership, responding to what some have called an 'authority deficit' in the Muslim world. The image too often seen in newspapers, and on television, is that of ranting and raving, anti-Western clerics. But we hardly hear of progressive Muslim leaders who engage in quiet diplomacy, promote inclusive forms of development, and live exemplary lives in selfless service to others. This essentially is the story of His Highness the Aga Khan and the community of Muslims he leads, the Ismailis.
The film is intended to be a timely engagement with the concerns and issues presented above. However, its release also happens to coincide at a time when the Ismailis are commemorating the Golden Jubilee of the Aga Khan, who fifty years ago became their 49th Imam (spiritual leader). As an Ismaili myself, I strongly believe this film needed to be made to tell the inspiring story of the Aga Khan to a wider world. I believe the story of the Aga Khan can be an engaging one and serve as a catalyst for addressing what he calls the clash of ignorance. Can his story point to a solution to the Muslim - non-Muslim world divide?
And on why this had to be an independent documentary? Because it needed to be a piece of integrity! If we are to shape the world for the better through the media, it is imperative that intellectual integrity and courage is at the roots. For that I have to thank my dedicated team: Bill Nemtin, Bill Cran, Jane Chablani, Clive Sydall, Andrea Nemtin, Ali Asani, and Malise Ruthven. You worked tirelessly on this project and for that I thank you.
I would also like to express my gratitude to the countless members and leaders of the Ismaili community; to various scholars; to past and present professors and mentors; and, particularly, to friends and family members. Your positivity and ethical judgements are commendable and the world would be a better place if the fear could be replaced with your optimism.
If there is one message that I have endeavored to share through this documentary, it is that each of us should cherish our common humanity, focusing on what unites and looking beyond what divides.On behalf of the entire team, we hope you enjoy the film.
Press
AGA KHAN FILM, GUARDIAN NEWSPAPER, JUNE 19TH, 2008
MOVIE REVIEW: AN ISLAMIC CONSCIENCE: THE AGA KHAN AND THE ISMAILIS
BY SARA SHROFF With international conferences and various studies addressing issues and challenges faced by Muslim philanthropists and Muslim NGOs, as well as the broader topic of philanthropy in the Middle East, the space is starting to define and re-define itself. Indeed, the Council of Foundations conference in May hosted a "Bridging Divides" session...
DOCUMENTARY DEPICTS LIFE OF ISLAMIC LEADER
BY JESSICA A. SEQUEIRA Fresh snow and slick streets didn't deter a large audience from attending the Monday night premiere of a documentary about the Aga Khan-the spiritual leader of millions of the world's Shi'ite Ismaili Muslims-at the Kennedy School of Government. [Continued...]
The Team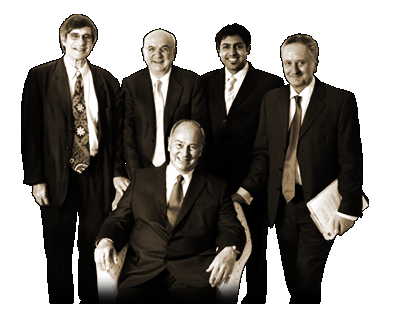 WILLIAM CRAN
Director/Producer and Writer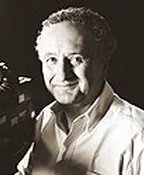 William Cran began his career at the BBC, where he spent eight years, including two as a producer for Panorama. He left the BBC to work with CBC in Toronto, where he became a Senior Producer at 5th Estate. Cran then moved to the United States, where he embarked on a long professional relationship with WGBH in Boston. Since then he has made some 50 full-length documentaries and won more than two dozen awards, including 4 Emmys, 2 duPont-Columbias, Peabody's, Overseas Press Clubs, New York Film Festival Awards, Cine Eagles together with many nominations in the US, UK and Canada.
Among his more notable projects are Chachaji My Poor Relation (WGBH), 88 Seconds in Greensboro(WGBH), The Search for Missing Marcos Millions (WGBH/BBC), The Secret File on J. Edgar Hoover (WGBH/BBC), The Mysterious Career of Lee Harvey Oswald (WGBH/BBC), Pablo Escobar the Godfather of Cocaine (WGBH/BBC), Ambush in Mogadishu (WGBH/BBC) and Nelson's Trafalgar (Channel 4 UK). In April 2007 PBS used his most recent production Jihad: The Men and Ideas Behind Al Qaeda (WETA & Channel 4 UK) to launch a week of special programming called America at a Crossroads.
SHAMIR ALLIBHAI
Producer/Director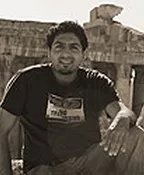 Shamir Allibhai was previously part of the founding team and the Commercial Director of the Channel 4 British Documentary Film Foundation which launched with £2.6 Million in 2005. The non-profit organization funds filmmakers looking to make cinematic documentaries. Shamir worked in Marketing & Customer Relations for the BBC until September 2003, when he joined Linx Productions as an Associate Producer focusing on documentary, corporate, and new media projects and travelling to the Middle East, East Africa and India on shoots. Shamir is a graduate of Harvard Divinity School, Harvard University with a Master's of Theological Studies in Islamic Studies and is a graduate of the Richard Ivey School of Business, University of Western Ontario. He has also attended the Gulf Islands Film and Television School. His blog can be read here.
JANE CHABLANI
Director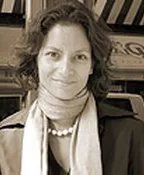 Jane Chablani has been producing and directing award-winning documentaries for the past 10 years. She has made a wide range of films from historical to arthouse for the BBC, Discovery Channel, National Geographic, and Channel 4 in the UK. Originally from Canada she now lives in London.
CLIVE SYDDALL
Executive Producer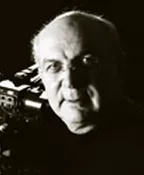 Clive Syddall is an award-winning producer of many notable documentary films. His recent credits as executive producer include the PBS specials: JIHAD: The Men and Ideas behind Al Qaeda, 1421 - The Year China Discovered America? (PBS); Do You Speak American? (PBS) and Plague Wars - The New Threat (PBS/BBC) reviewed by the Times as "Important TV.a chilling investigation into the new threat of biological warfare".
He has recently executive produced Sinatra: Dark Star a ninety-minute special shown on BBC ONE and Worldwide (A&E/BBC/ARTE-France/ZDF-Germany) and previously he was London producer for MacNeil-Lehrer Newshour and producer of BBC's Panorama where he covered the Middle East Wars, Southern Africa and the troubles in Northern Ireland.
ANDREA NEMTIN
Executive Producer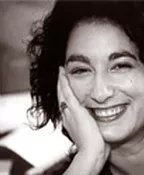 In 1994 began working as a producer of documentaries, first in Vancouver and then in Toronto and Montreal. After working as a freelancer for two years Andrea became the President and CEO of Toronto's PTV Productions Inc., in 1997.
Under her guidance, PTV Productions has produced over 50 hours of television. Andrea has produced and executive-produced one-offs, limited series and series. She has worked closely with a wide range of broadcasters, including Life Network, History Television, Discovery Health Canada, CBC, Discovery Canada, WTN, TVO, Discovery Health USA, PBS and BBC. Andrea has worked on international co-productions with Europe and the UK. Andrea's Productions have received numerous awards and nominations including three Gemini Awards, five Gemini Nominations, three Golden Sheaf Nominations, and one award. Her films have been invited to many festivals including Hot Docs, Vancouver Film Festival, the Roncontres International du Documentaire de Montreal, St John's International Women's Film and Video Festival, and Santa Fe Film Festival.
Andrea is the chair of the Abilities Arts Festival Board of Directors, an executive board member of Hot Docs, the past National Chair of the Documentary Organization of Canada, a member of the CFTPA, WIFT and the Academy of Canadian Cinema and Television. She has been a guest speaker at SIFT for the last three years, and has repeatedly acted as jurist for Hot Docs and the Gemini Awards.
BILL NEMTIN
Executive Producer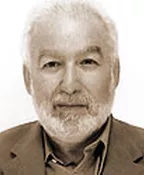 Bill Nemtin began his career at the National Film Board of Canada over 40 years ago. As an Independent Canadian Producer, he was Executive Producer for the Award Winning International Co-productions, Canada: True North (4xhrs)for PBS and NFB, Hand of Stalin (3xhrs) for BBC, PBS, and TV Ontario, and a Special for PBS and UK's Channel 4, Maya Angelou: Rainbow in the Clouds.
He worked within the US Public Television system for over 22 years specializing in the setting up of foreign co-productions and acquisitions, first from Canada, and subsequently from London, where he headed for 12 years the operations of Lark International, a consortium of PBS stations. He was instrumental in bringing over $40million worth of programs to the PBS system from Europe and Canada. In 2002, he began acting as Special Advisor to the Government Film Commissioner on the setting up of the World Documentary Fund with the BBC and UK Film Council and the NFB- NHK Japan Agreement on High Definition Co-Production.
In 2005 he returned to producing feature documentaries with Diameter of the Bomb, which premiered at The Toronto Film Festival in 2006. He is currently executive producing 2 films and an event, History Makers: The International Summit of History and Current Affairs Producers.
ALI ASANI
Consultant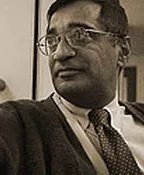 Ali S. Asani is currently Professor of the Practice of Indo-Muslim Languages and Culture at Harvard University. After completing his high school education in Kenya, he attended Harvard College, with a concentration in the Comparative Study of Religion, graduating summa cum laude in 1977. He continued his graduate work at Harvard in the Department of Near Eastern Languages and Civilizations, receiving his Ph.D. in 1984. Prof. Asani holds a joint appointment between NELC and the Study of Religion. He also serves on the faculty of the Dept. of Sanskrit and Indian Studies. He has taught at Harvard since 1983, offering instruction in a variety of languages such as Urdu/Hindi, Sindhi, Gujarati and Swahili as well as courses on various aspects of the Islamic tradition.
MALISE RUTHVEN
Consultant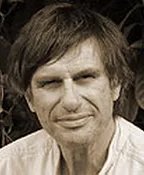 Malise Ruthven is the author of Islam in the World, now in its third edition, A Fury for God: The Islamist Attack on America, Fundamentalism: The Search for Meaning and several other books. A former scriptwriter with the BBC World Service, he has taught at universities in Britain and the United States. He is currently working on Children of Time: The Aga Khan and the Ismailis which will be published in London in 2008.
Screenings
PARLIAMENT OF THE WORLD'S RELIGIONS
DEC 6, 2009 MELBOURNE, AUSTRALIA Screening: AN ISLAMIC CONSCIENCE: the Aga Khan and the Ismailis Date: Sun December 6, 4:30pm - 6:00pm Location: Room 107, Melbourne Convention and Exhibition Centre. Host: Parliament of the World's Religions
TORONTO SCREENING
MARCH 30, 2009 TORONTO, ONTARIO, CANADA Screening: AN ISLAMIC CONSCIENCE: the Aga Khan and the Ismailis Date: Thursday, April 30, 2009 - 7PM - 10PM Location: Vari Hall, York University. Host: York University Ismaili Students Association
ATLANTA SCREENING
FEB 23, 2009 ATLANTA, GA, USA White Hall 207 - Emory University - 6PM Sponsored by the Muslim Students Association as part of Islam Awareness Month.
INSTITUT DU MONDE ARABE FRANCE PREMIERE
JAN 29, 2009 PARIS, FRANCE Tickets: FREE Jan 29th - 6:30PM, Auditorium (niveau -2) 1, rue des Fossés Saint-Bernard Paris 0575236 The film will play in English with French subtitles.
GENEVA SCREENING
GENEVA, SWITZERLAND Cinéma Bio, Genève-Carouge. Reserve your tickets. Film will play in English with French subtitles. Follow the Aga Khan Film Blog
WEST AFRICA PREMIERE
OCT 17 AND OCT 18 KINSHASA, DEMOCRATIC REPUBLIC OF CONGO The West Africa Premiere of the Aga Khan Film. Follow the Aga Khan Film Blog
AMBASSADORS' SCREENING
18:30, OCT 9, 2008 WEST HALL, BATHISH AUDITORIUM, AUB BEIRUT, LEBANON The British Ambassador to Lebanon Frances Guy and the Canadian Ambassador to Lebanon Martial Pagé and their respective embassies will host AN ISLAMIC CONSCIENCE: the Aga Khan and the Ismailis with the Political Science and Public Administration Student Society at AUB. The screening will take place on Oct 9th at 18:30 at West Hall, Bathish Auditorium, the American University of Beirut.
CAPITOL HILL SCREENING
MAY 20, 2008 – 2PM - WASHINGTON, DC Washington DC Premiere **Organized and Hosted by Congresswoman Eddie Bernice Johnson and the Congressional Muslim Staffers Association** FREE - Open to policy makers, diplomats, and the public Tues, May 20, 2008 - 2PM Room 1310, Longworth House, Office Building, Washington DC
STANFORD PREMIERE
APR 30, 2008 – 7PM - PALO ALTO, CA Bay Area Premiere **Sponsored by the Office of Religious Life and the Vice Provost of Student Affairs at Stanford University.** FREE - Open to the public and Stanford students/professors/staff Wed, Apr 30, 2008 - 7PM Annenberg Auditorium
A SECOND HARVARD SCREENING
MAR 4, 2008 – 5:30PM - CAMBRIDGE, MA A second screening hosted by Harvard - this time at the Divinity School! **Hosted by Harvard Divinity School** FREE - Open to the public and Harvard students/professors/staff Tuesday, March 4, 2008 - 530PM Sperry Room, Andover Hall 45 Francis Ave, Cambridge, MA
CALIFORNIA PREMIERE
FEB 9, 2008 – 3:00PM - CLAREMONT, CA We are headed to LA! **Hosted by Claremont University** Open to the public - Tickets: $10 per *There are limited seats available.* Ticket organization by Claremont University; ticket fee goes to Claremont University to cover their costs.Saturday, February 9 at 3 PMMudd Theater at Claremont School of Theology 1325 College Ave, Claremont, CA 91711
EUROPEAN PREMIERE
JAN 13, 2008 – 830PM - LONDON, UK AN ISLAMIC CONSCIENCE will be playing for 1 day in a cinema! Location will be revealed and ticket allocation begins at 12 noon on Sunday, Jan 6. Book quickly!For further details & tickets click here.
CANADA TV PREMIERE
JAN 4, 2008 – 9PM EST - VISION TV - CANADA The documentary premieres in Canada on Jan 4, 2008 under the title: The Aga Khan - A Voice of Reason Friday, Jan. 4, 9 p.m. and midnight ET/6 p.m. and 9 p.m. PT Repeats Saturday, January 5, 10 p.m. ET/7 p.m. PT For further details click here.
JOHN F. KENNEDY SCHOOL OF GOVERNMENT HARVARD UNIVERSITY
DATES: DEC 3, 2007 VENUE: THE FORUM TIME: 6PM - 8PM COST:FREE The world premiere of the film! Followed by a panel discussion on religious pluralism.
Foreword by James Wolfensohn, Former President of the World Bank
The rich cannot stay rich so long as the poor stay poor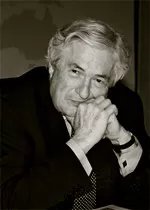 The first time I saw His Highness the Aga Khan, he was playing soccer and I was getting ready to play cricket at Harvard. The Aga Khan was a Harvard student in 1957, the year when he became Imam of the Shia Ismaili Muslims. I was enrolled in Harvard's Business School, just across the fence. We shared playing fields and I saw him from a distance but I don't think we ever met at this time.
Over the past 20 years, the Aga Khan and I have grown to become close friends. We came into contact first when I was directing the Rockefeller Foundation, and later at the World Bank. The Aga Khan's vision for humanity to help the most marginalized people was very much in line with the work I was doing to alleviate poverty. The Aga Khan has persevered, through his foundation, to promote the well being of, not only his own followers, but also communities at large - from all faiths and all backgrounds, especially in the developing world. In our early years, both of us realized that the differences between rich and poor were not going to continue unaddressed and that people in poverty - who constituted more than half of the world's population - were not going to remain silent. There was also a sense that proactively tackling the issue of poverty and deprivation was a matter of doing what was morally right; for those who were more religiously-inclined, aiding those in need was the result of religious teachings and religious practices. The Aga Khan, as a leader of his faith, is a unique example of a visionary committed to promote human welfare.
It is one thing to address spiritual values, which I am sure the Aga Khan has always done in a remarkable manner, but nurturing the spirit alone is not enough. What is extraordinary about the Aga Khan is that he addresses the whole person: he looks at the question of how you can encourage poor families to live a better life by giving them opportunities ranging from providing education for their children so that there is no limitation on the possibilities for their future, to giving them access to better healthcare so that they can live longer and enjoy a healthier - qualitatively better - life.
The Aga Khan understood the need for development very early on. His record, for the past fifty years in terms of the number of schools, hospitals, and local jobs he has created, is nothing but outstanding. Given my experience at the World Bank, I can say there is no other community leader that I know of who has done better. More importantly, he has done so in a multi-country environment dealing with different political leaders and he has done it through the sheer force of his personality, his goodness and his practical wisdom. Being Muslim and being a Muslim leader has been tough in recent years. The Aga Khan's pursuit for pluralism is commendable and much needed. Tolerance and dialogue are essential in our world and it is important that we recognize that there is great strength in differences. In this time of conflict and uncertainty, we must continue building bridges across countries, creeds, cultures and communities faster than ever before - to understand our differences and develop their creative potential. I believe a look at the Aga Khan's life can serve as an example of how one can do so.
I congratulate the Ismailis and the Aga Khan at the time of his Golden Jubilee and I congratulate Shamir Allibhai for persevering with this film with a vision to help dispel prejudiced myths in the current climate where many are associating Islam with terrorism. I look to the future with hope that we will be able to bring about a confluence of cultures and faiths that will realize the best in humanity - a goal shared by my friend, the Aga Khan.

Watch Online

The only place to watch both movies with the film extras including the extended interview with the Aga Khan. Use the discount code TENOFF to save $10.00 when you purchase the films from VHX.tv.